Aquatic Treadmill for Home Use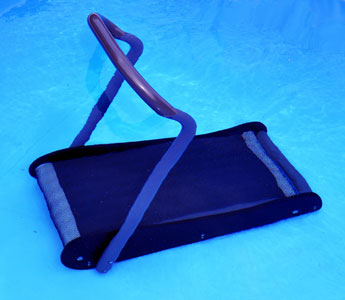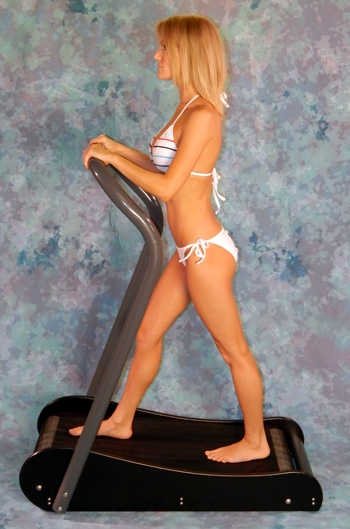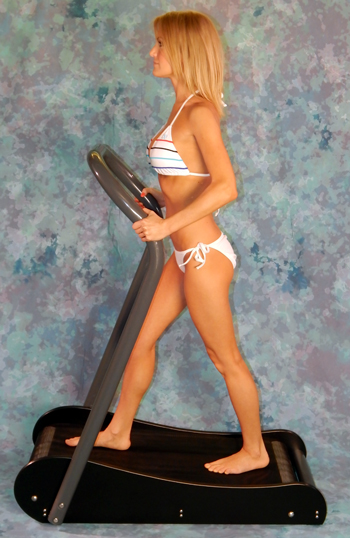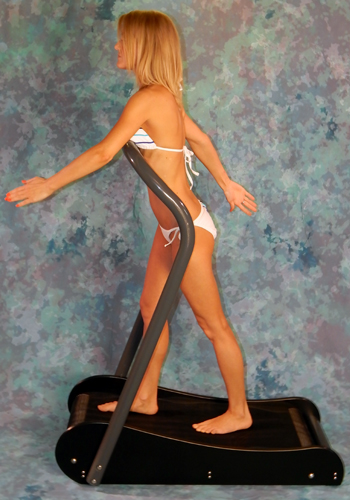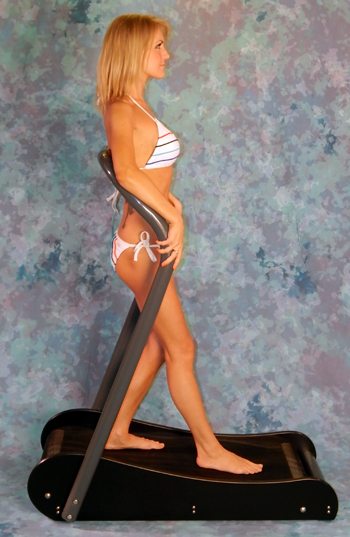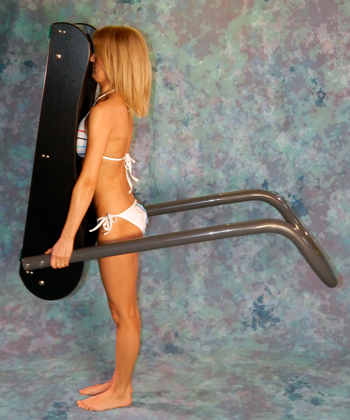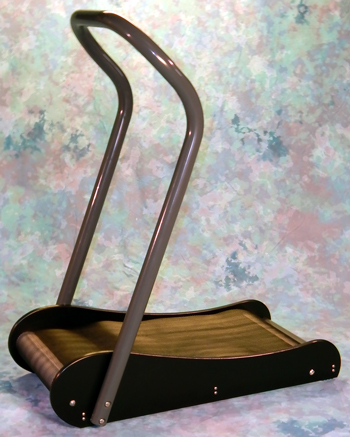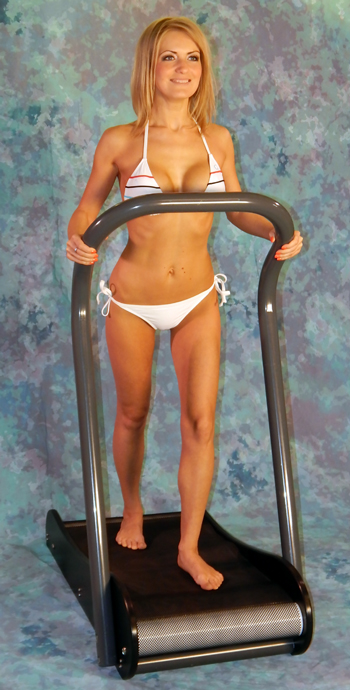 Photos from left to right above show hand positioning on the handlebar starting with hands on top, followed by hands on the lower curve and then walking hands free where the handlebar rests on the upper abdomen or lower chest. The lower row of photos shows retro walking or back stepping followed by lifting of the treadmill for purposes of moving it from one location to another.

The Aquatic Underwater Treadmill for the home indoor or backyard swimming pool offers an outstanding aquatic walking exercise for either fitness or therapy.

This underwater treadmill system offers features found on no other aquatic treadmill, such as a flat walking deck that allows use with bare feet and a handlebar that can anchor the body for hands free use of the treadmill.

Made in the USA by the oldest and most experienced designer and builder of aquatic therapy equipment for hospital and clinic therapy pools, this treadmill is a modified version of our professional models tailored to the demands of the home pool environment with no metal parts except for the stainless steel joining fasteners.

For use by individuals of any size or weight in any pool with a water depth between 3.5 feet and 5.0 feet, this treadmill may be left in the pool indefinitely or easily removed and carried for winter storage. It may also be used on a pool floor that has a gentle slope.

The unique handlebar made from a large 2.0 inch diameter thermoplastic rod is solid throughout. It is not a hollow pipe that can harbor pool bacteria like most stainless steel handlebars. This is the most rugged and durable aquatic treadmill ever offered for home use and comes with special floor pads located beneath the frame to protect your pool's bottom surface. One Year Full Warranty and product support for the life of your Aquatic Underwater Treadmill. The treadmill is shipped with the handlebar unattached. NO MAINTENANCE REQUIRED. * NOT FOR USE AS A DRY LAND TREADMILL *

WATER DEPTH REQUIREMENTS: Minimum water depth for usage is 42 inches. Maximum water depth for usage is 60 inches. Recommended water depth for most common usage is between 48 inches and 52 inches. POOL AREA REQUIRED: 24" X 42" (footprint of treadmill).

SPECIFICATIONS: Weight: 67 lbs.

*

Max. Striding Distance: 3 ft.

*

Walking Belt Width: 18 in.

*

Total Height: 49 in.

*

Total Width: 23.5 in.

* Total Length: 42 in.

PRICE: $3,000. plus $225. shipping. Arrives at your door by UPS or FedEx.